Black Cat Island / Lake Winnipesaukee
Juin 2007
Lieu: Central New Hampshire, USA
Surface: 72 square miles
Nombre d'îles: 253
Distance autour du lac: 182 miles
Altitude: 504 feet
Nombre de malencontreux accidents de canoé nous obligeant à nager d'une île à l'autre: 1
Avant/Après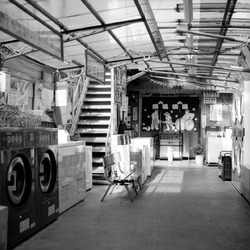 20 Mai 2007: Marcher de Shinjuku à Shimokitazawa en passant par Yoyogi
---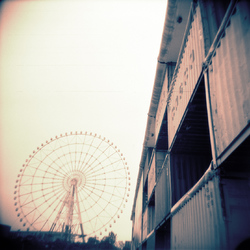 Juin 2007. Dernier jour de l'exposition "Ashes and Snow". Pluie et longues diles d'attentes. Pas moyen d'entrer. Il reste le musée nomade à apprécier, et dans les parages, Tsukishima et sa destruction programmée.
---
Dans les environs
2011-11-12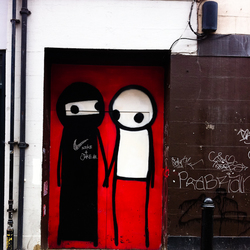 À quel âge peut-on conclure que toutes les villes sont à peu près les mêmes, et qu'il ne sert vraiment à rien de voyager? Toutes ces grandes villes ont leurs échoppes aux mêmes enseignes, les mêmes exotismes culinaires, et trop souvent la même couleur de peau sur leur misère. (Notes sur la globalisation, de San Francisco à Londres en passant par Paris)
---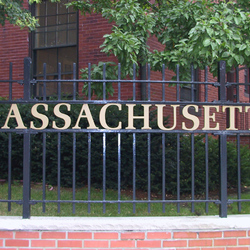 Juillet 2001: Quelques jours a Boston.
---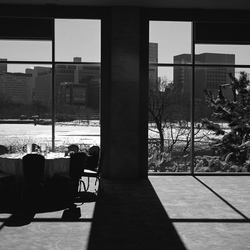 Mars 2003: Cambridge/Boston pour les sempiternels meetings du W3C
---
2011-11-04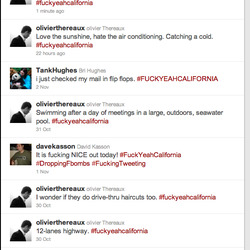 Notes from the Silicon Valley car culture.
---
2010-07-31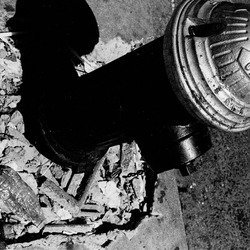 Comment avaler le pavé brûlant et tous les clichés de Manhattan, les hipsters de Williamsburg et la candeur d'Astoria, Queens en une chaude journée?
---